Career Detectives Programme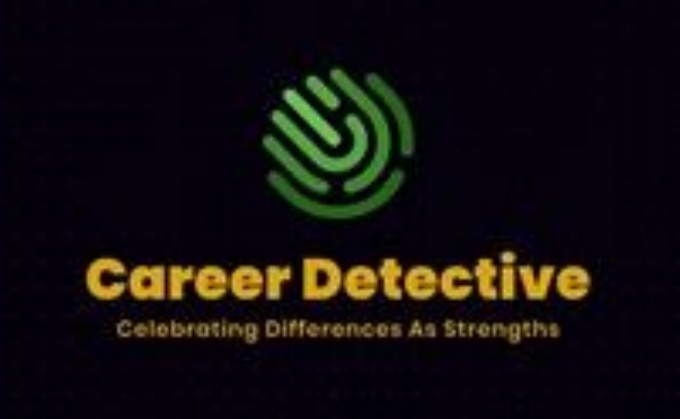 Daventry Hill School continues to be nationally recognised for our Employability and Careers offer to students.
We pride ourselves in driving our curriculum with Employability and developing innovative strategies to engage and enhance student experiences.
We are pleased to share with you that we have been shortlisted again for an award from The Career Development Institute for our Career Detectives programme.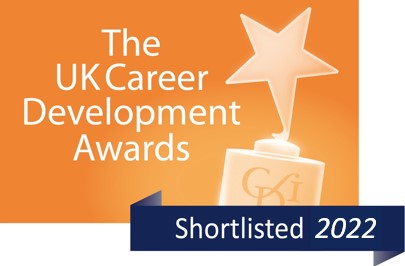 The award that we have been shortlisted for is the UK Career Development Award for Careers Programme: Pre-16 Education
Career Detectives was born as a result of the pandemic. Before Covid our students were actively taking part in community visits and tasks, this provided an opportunity to learn about the world of work in the most practical and meaningful way. However, when the pandemic began this was no longer an option. With not knowing how long this was going to last, we wanted students to continue to benefit and engage with the world of work in a Covid secure environment. The overarching aim was to bring industry to life within the classroom.
Ordinarily, we feel young people learn best by visiting a place of work and receiving the full sensory experience of being able to see, hear, smell and touch what an environment is like. However, for many young people with SEND (Special Educational Needs and Disabilities) it may not always be possible to experience the workplace first hand. This may be due to sensory processing needs, anxiety, age or accessibility. This should not be a barrier, and we hope this toolbox will allow the young person to feel inspired to explore employability and career choices to inform a viable future pathway.
Each toolbox is specially designed and matched to a sector. The toolbox contains industry-specific equipment, tools and uniform kindly donated by local businesses. In addition, each toolbox contains role-playing toys and activities, and an industry-linked storybook with activities to appeal to the younger audience. The idea is the boxes can be delivered within a career lesson but also incorporated across the curriculum with the Gatsby benchmark and CDI framework in mind.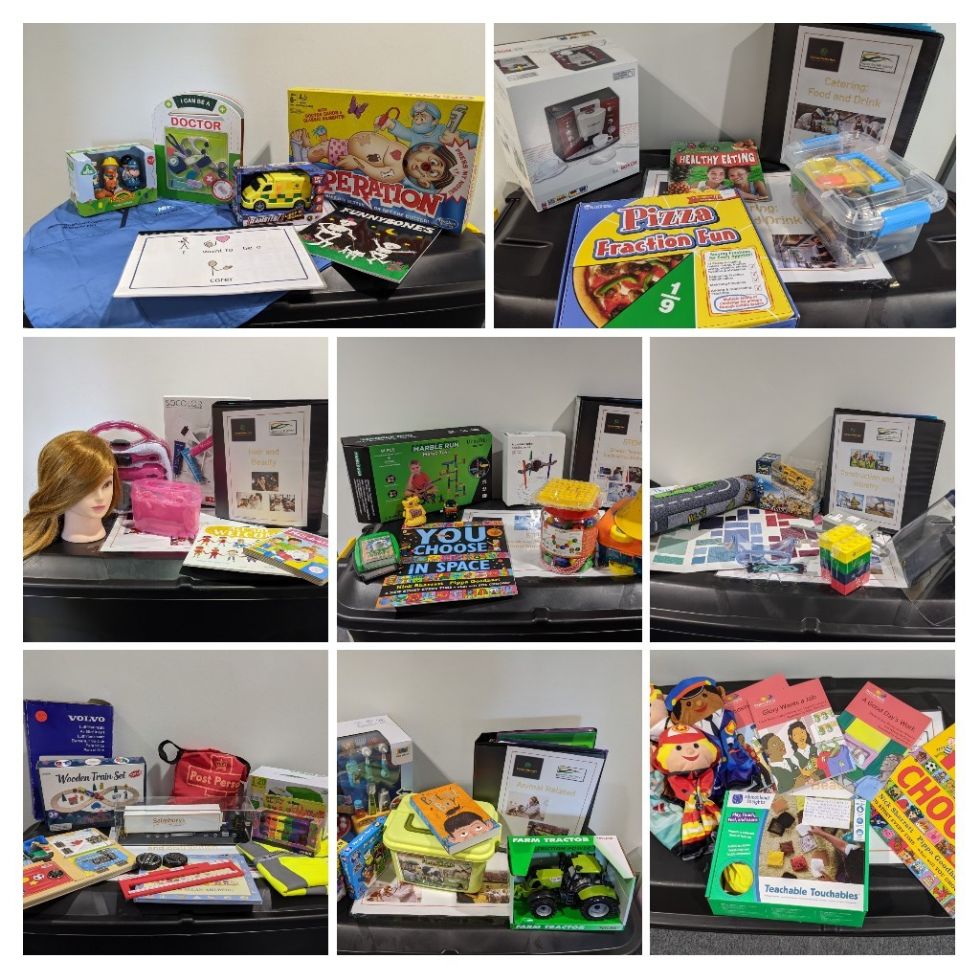 Every toolbox comes with a manual, that provides LMI, supporting sites, videos, lesson plans, TEACCH work station activities, discovery sacks, sensory tasks, Attention Autism activities, and speech and language tools.
We believe it is never too early to introduce career education and to motivate our future workforce. Each box comes with a comprehensive guide with labour market information, supporting videos, games and inspirational activities linked to the industry included. This allows any member of staff to pick up the box and deliver. All resources and materials have been put together by a trained and accredited careers practitioner. This ensures the information is kept up to date and accurate. The aim is it provides a supplementary level of support for the teaching staff, who may not feel like they have the confidence in the delivery of the subject.
Progress and accountability are measured with each box having success criteria and learning outcomes to measure levels of learning. Each toolbox has been consulted with specialist teachers and professionals to ensure it works. This includes speech and language practitioners to allow the development of EHCP (Educational health and care plan) targets that can be achieved through this tool.