Curriculum Statement
We are currently in the process of reviewing the curriculum offer at Daventry Hill.
Curriculum Purpose:
To provide our pupils and students with the skills to live as independently as possible in an ever changing world, to be:

Successful Learners
Confident Individuals
Responsible Citizens
At Daventry Hill School we believe that we must always be aware of our young people's potential outcomes for adulthood to be able to deliver learning that is worthwhile and meaningful. This starts from early years.
Each step along the way to meet these outcomes must have an overarching purpose that supports development into the next stage. To enable this to happen effectively, we have developed our curriculum around the key purpose for each key stage.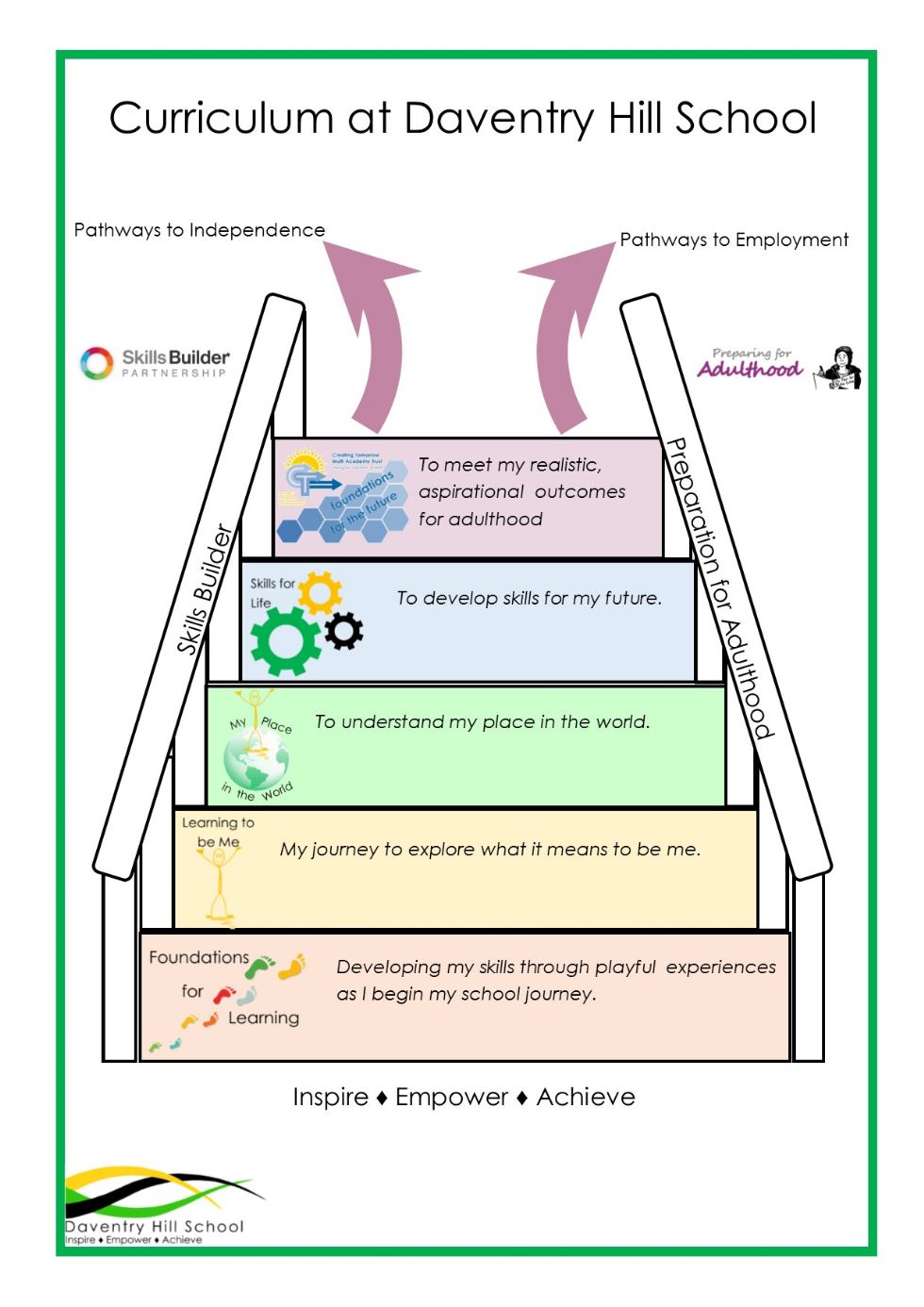 Throughout the young person's journey at school we will be developing key skills that enable our learners to be successful in life, with a large emphasis on gaining and sustain employment where possible. These skills are assessed from entry to the school and progress monitored regularly. For more information please visit https://www.skillsbuilder.org/
Underpinning the ethos of our curriculum at all stages is Preparing for Adulthood. The four strands of PfA enable us to concentrate our offer to students on learning that we feel is valuable to ensure that we help to enable our students to become happy, successful adults.
For more information about Preparing for Adulthood please visit https://www.preparingforadulthood.org.uk/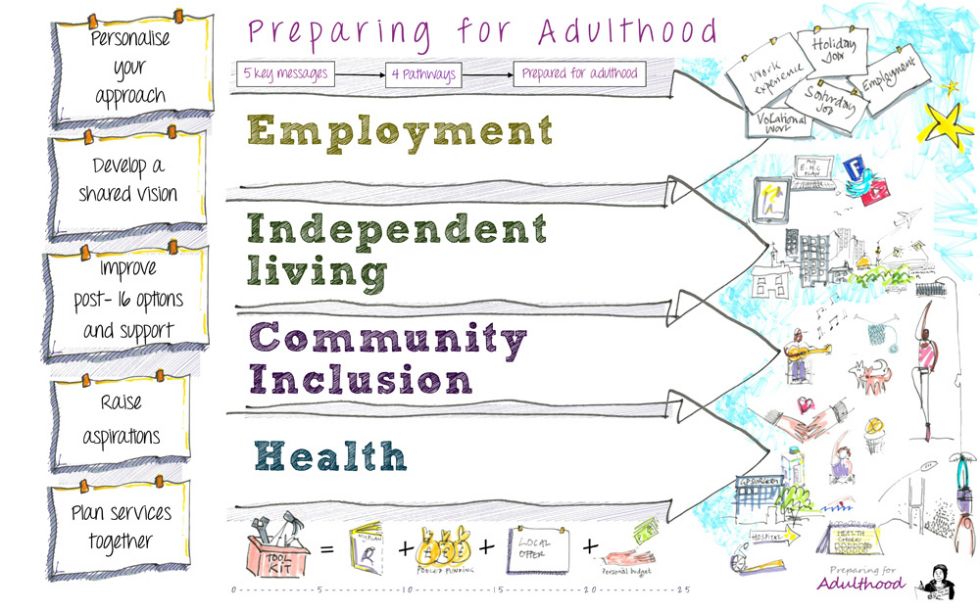 ​