Read Write Inc.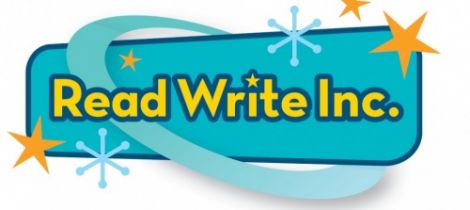 At Daventry Hill School we use a synthetic phonics programme to teach reading called 'Read Write Inc.' produced by Ruth Miskin.
As children progress and can decode fluently they move onto the Literacy and Language scheme which develops children's comprehension, vocabulary, writing, critical thinking and discussion skills and grammar – in a fun and meaningful way.
Read Write Inc. phonics is a method of teaching reading which is centred around learning the sounds of the letters (phonics), and then blending them together to read words. The children also learn to break down words into individual sounds in order to write them.
How it works
The children are assessed and work at a level that is appropriate.
They work in small groups with a teacher and a teaching assistant.
The children will be regularly assessed to check they have made progress and will be moved on as is necessary. In addition to the Read Write Inc. programme the children will also be working on writing skills and storytelling in their classes.
The 5 Key Principles of Read Write Inc.
Purpose – know the purpose of every activity and share it with the children, so they know the one thing they should be thinking about
Participation – ensure every child participates throughout the lesson. Partnership work is fundamental to learning
Praise – ensure children are praised for effort and learning, not ability
Pace – teach at an effective pace and devote every moment to teaching and learning
Passion – be passionate about teaching so children can be engaged emotionally.